JRJ Corporate Advisory Services – Your partner in transaction success
We offer —
Accounting, Audit, and Assurance
Asset Protection
Bookkeeping
Business Structuring
Capital Gains Tax
Fringe Benefits Tax
Goods and Services Tax
Income Tax Returns
International Taxation
PAYG income tax instalments
Personal Tax Planning
Superannuation Funds
Taxation Planning
Trusts and Estates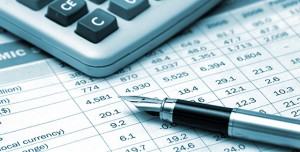 Our company is totally committed to the system of ethics and honesty.
In addition to obeying the law we are constantly questioning our actions in all aspects of our clients and more importantly ourselves.
Our aim is to give the highest possible service to our clients, do so with a minimum of fuss at the most economic price given the nature of complexities and skill required to complete a particular assignment.
Staff members are dedicated, determined and skilfully trained with positive enthusiasm while practicing their craft continuously.
The quality of our work is a direct reflection of our thinking and ability with the view to professionally do every aspect of our assignments.
Our principle is "What is optimum for our clients not what is best for our company".
This principle sets us apart from our competitors.
We invite you to be one of our valued clients and we will be glad of service to you and enjoy the result with peace of mind.
We are a full corporate advisory house, within JRJ, dedicated to assisting businesses in the growing enterprise market with their transactions and financial reporting requirements. If you have transaction plans or require assistance with accounting matters associated with the acquisition of businesses or annual impairment review, we are here to help.
We want your business – our business is based on relationships and we make it our business to understand growing middle market enterprises. This is how we have built our business over many years.
We can do it – we provide a full range of corporate advisory services and our extensive experience ranges across valuations, independent expert reports, purchase price allocations, due diligence investigations, investigating accountant functions, fund raising, model review, forecast preparation, litigation support, strategic advice, merger / acquisition and business sale advice and execution. Our range of services means that we can provide a corporate advisory "one-stop-shop" for you.
We have done it before – over the years we have come across many issues which we can help you manage. Sometimes, the more things change, the more they stay the same, and a bit of "grey hair" at the table never hurt!
We have the people – we have a team of professionals with varying backgrounds (including investment banking, law and accounting) who are dedicated to providing corporate advisory services in domestic and international transactions.
We will be here tomorrow – we want your repeat business and we will provide advice that is in the long term best interests of your enterprise. We have had the same clients for over 20 years and we have a succession plan in place to make sure that our clients continue to receive sound and commercially relevant advice.
We provide what matters – your growing business must spend capital wisely. Our advice is relevant to your real needs and our fee structure is competitive and represents value-for-money-service, not just branding.
If you would like to discuss how we can help you, please call or email us.