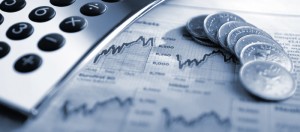 Executive Director
Loreto Resubal, CPA
Master in Business Administration, RMIT University, 1987
Professional Affiliations
Member, Institute of Chartered Accountants Australia and New Zealand
Member, The National Tax and Accountants Association Ltd.
Chartered Tax Adviser, Taxation Institute of Australia
Professional Experience
Currently works as a General Practitioner – Business Services Consultant.
From September 1988 to December 2002, Loreto was employed with Cook Jones Pty Ltd, Chartered Accountant with property holdings and management in Victoria and Tasmania. In charge of overall management of the practice, his work included reviewing all aspects of Accounting, Taxation, Auditing and related business needs, catering to small to medium entities across a diverse range of industries including manufacturing, investment and property owners.
Prior to working with the Cook Jones Group, Loreto worked for the now "Big 4" Chartered Accountancy firm, Deloitte's, from 1977 until 1983. In 1983, he worked for Bentley & Co, which was subsequently merged with Deloitte's where he remained until 1985. From 1985 to 1988, Loreto held several offices as Financial Director and later on as Consultant to small and public companies.
Having graduated from RMIT University in 1987, their centenary year, with a degree of Master of Business Administration (Executive), he continually updates his skills and knowledge via membership of various taxation, accounting and professional services discussion groups and think-tanks.
His interests include Taxation Planning, Business Structuring, Wealth Creation, Asset Protection and International Taxation.
On the social side, Loreto was past president (for two consecutive years) of the Rotary Club of Caulfield and currently is a member of the Rotary Club of Camberwell. In the past, he held the position of Treasurer of both the Family Life of Victoria and the Rotary Club of Camberwell.
Consultant
Marilou Llorico, CPA
Marilou joined the firm in July 2014 bringing with her twelve (12) years of accounting and taxation experience gained in a Chartered accounting and CPA practice environment.
She is a past Honorary Treasurer of Australian Filipino Community Services, Inc., a non-profit organization.
Professional affiliation
CPA Australia